Advertise in Midtown Magazine
Raleigh's leading lifestyle magazine for 15+ years connects you to 140,000+ readers per issue. We cover the people and places that make Raleigh the hottest place to live, work and play. Our pages reach readers in Midtown, Downtown, North Raleigh and Wake Forest. Be a part of the connection!

NOW AVAILABLE: "Talk of the Triangle"—the podcast! Limited host-read sponsorship and advertisement opportunities are available. Ask your account executive for more details.

Also, now you can pay for your print and/or digital advertisement online via Stripe. Ask your account executive about how this works.
No. 1
Print magazines are No. 1 in reaching affluent, influential consumers—more effective than all other media combined.
PRINT
REACHING 840,000 PER YEAR
OUR READERS
140,000+ PRINT + DIGITAL READERS PER ISSUE
$500,000 AVERAGE HOME VALUE
$180,000 AVERAGE HOUSEHOLD INCOME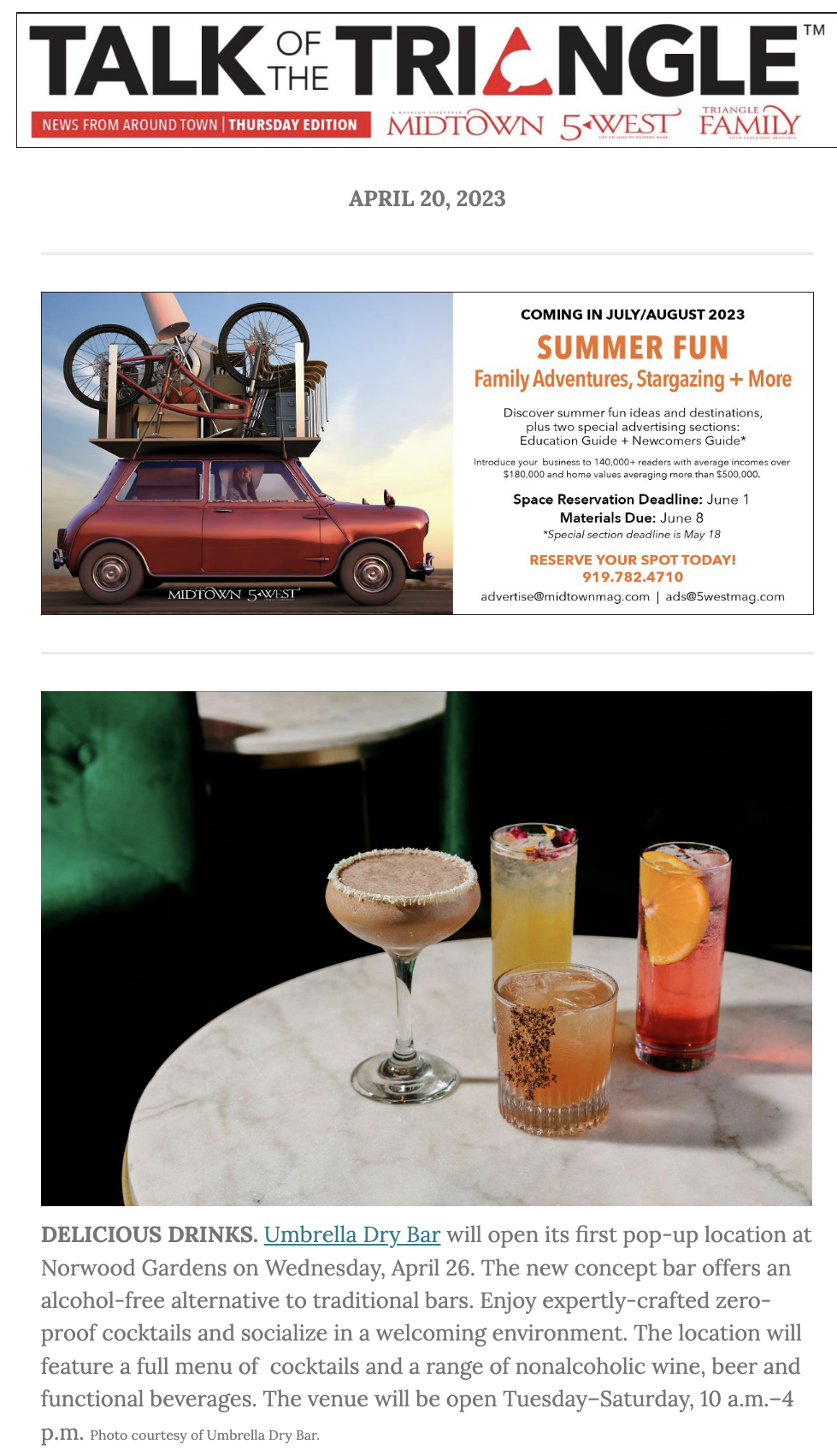 DIGITAL
60,000+ SUBSCRIBERS
SPECIAL SECTIONS
11 PER YEAR

Wellness Q&A
Home + Garden
Market Leaders
Faces
Go, Play, See
Newcomers Guide
Education Guide
Meet the Doctors
Holiday Gift Guide
Beauty Experts
Influential Women of Wake
SOCIAL
27,000+ COMBINED MIDTOWN + 5 WEST + TRIANGLE FAMILY FOLLOWERS
CUSTOM CONTENT
FOR SELECT CLIENTS
EVENTS
DIAMOND AWARDS, FACES + MORE
PODCASTS
TALK OF THE TRIANGLE
Reach Your Audience
Fill out our form below to learn more about advertising in Midtown magazine. One of our account executives will be in touch with you soon!