What Will Motivate You This Year?
By Carla Turchetti
There is no one-size-fits-all fitness solution. The cycling class that works for one athlete may make another downright dizzy. And 10 solitary running miles on the trails may sound like heaven on earth to some and a recipe for boredom to others. If you're stuck in a rut or just always searching for the next best thing, you might want to consider a new technique, approach, or piece of technology to help get you fit and fabulous in 2017.
What the Cool Kids are Wearing
If data and statistics get and keep you motivated, manufacturers of fitness watches are doing everything they can to put all the bells and whistles right there on your wrist.
"The big trend is combining your fitness with your lifestyle," says Brent Francese, co-owner and general manager of Runologie Raleigh. "The Garmin GPS watches can do what an Apple Watch can do now. You have all the apps on the watch itself, so you can wear the watch around all the time."
That means the fitness watch makers want your device to take you from your morning run, to the office, out to lunch and back to your evening walk with the dog seamlessly, with your data and your apps in one spot. That means combining the GPS function with heart rate monitoring, water resistance and workout apps.
"Apple is now trying to get into the GPS game which Garmin has been in for years, and Garmin is trying to get into the app game which Apple has been in for years, so everyone is trying to combine those two things into one," Francese says.
The newest generation of watches can monitor your steps, clock your pace, log calories burned, record split times, heartbeat, and even send smartphone notifications to your arm. And for you purists, they also tell how far you have gone and how long it took to get there.
Compete Much?
Now that everyone at the office is taking the stairs instead of the elevator to get their steps in, kick up the competition a level with apps that let you compete with friends and strangers across all kinds of activities and tracking devices.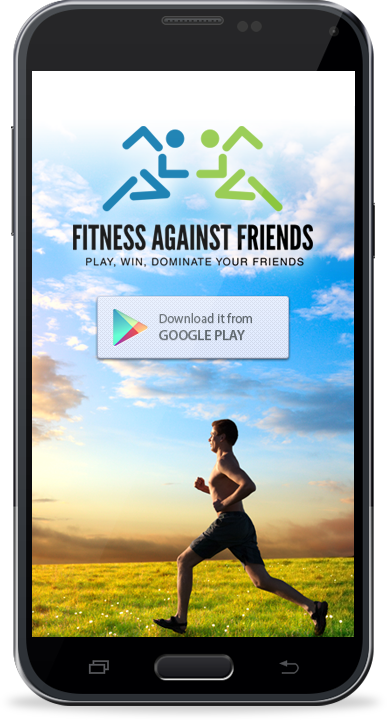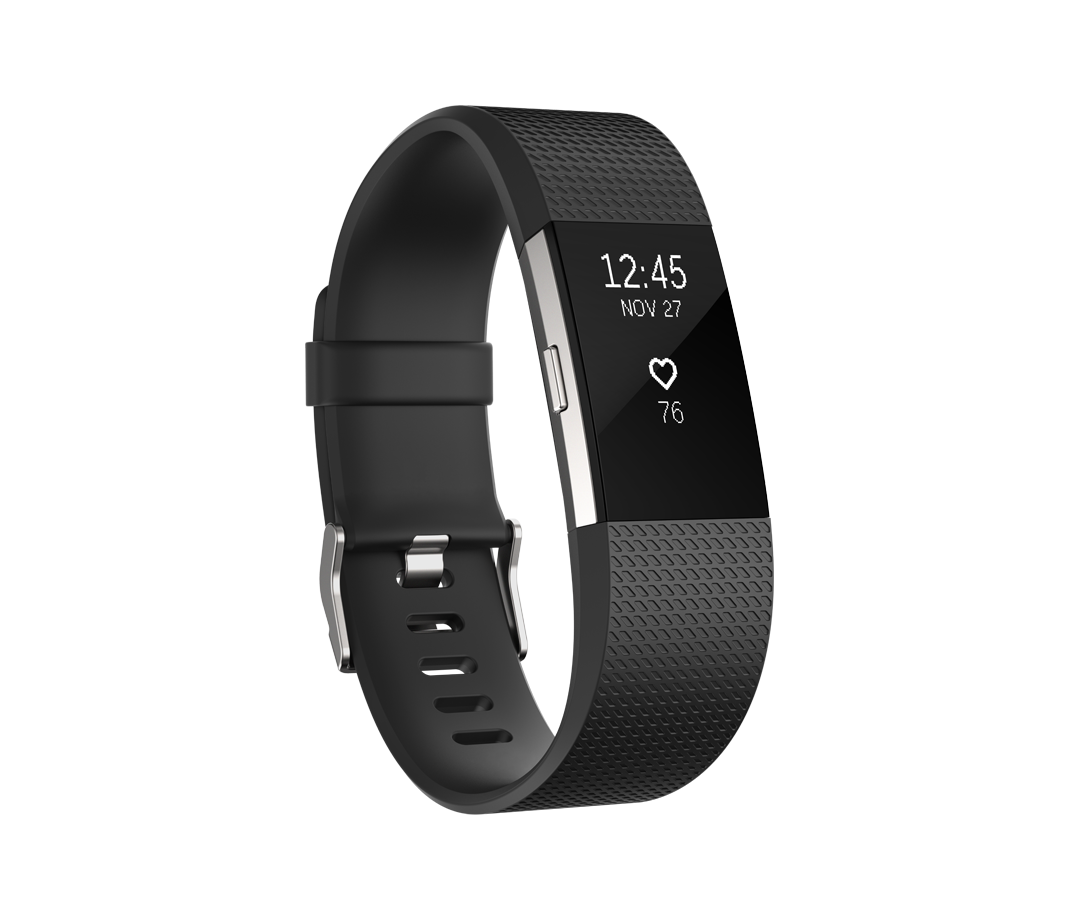 Sidekick
Whether you wear a Fitbit or a Garmin or an Apple Watch or a Jawbone, Sidekick will allow you to create workout challenges with a goal and ask others to join. You can make old and new friends through the social aspect of the app by posting photos, sharing videos and commenting on a message board. Sidekick also gathers your workout data for your analysis. iOS, Android
Fitness Against Friends
This app was created by Fantasy Football friends who wanted to be competitive once they got off the couch after football season was over. The idea is to play, win and dominate others by taking advantage of natural competitiveness. The creators say this app is simple to use whether you hit the gym, spin on the cycle or run on the roads. iOS, Android
inkin
Another cross-device app that brings the competition home through challenges, team battles and even duels – which have nothing to do with knights and horses and everything to do with 24-hour long periods of competitiveness – is inKin. No matter the wearable or the sport, there is a competition waiting to happen.
iOS, Android, Microsoft
Fitbit
Fitbit is the grandfather of wearable fitness, tracking steps, exercise, sleep and nutrition with the option to challenge friends to compete. Fitbit's premise is that your workout doesn't only happen on the roads, trails or in the gym. Fitness happens with every step you take, and Fitbit will track it. iOS, Android
Physical Therapy
When it comes to getting you ready for physical activity, keeping you moving and providing relief from aches and pains, a great physical therapist may be the best accessory in your gym bag. At Holt Physical Therapy and Performance Training in Raleigh, owner Jaime Holt and his staff pride themselves on techniques that get results.
The therapists at Holt are certified in dry needling, a technique where needles are pushed into tissue so that a lesion is developed and the body naturally and immediately sends blood, chemicals and other nutrients to that spot. The needles are like those used in acupuncture, and Holt says they can go deeper into tissue than hands can reach during a massage.
"It sounds painful, but it really isn't," Holt says.
Another technique used at Holt is cupping, which is actually a form of an ancient Chinese wellness technique. Cups are placed over problem areas to create a suction that loosens the fascia, a thin layer of fat, from the skin, and promotes blood flow and allows toxins to exit the body.
Physical therapists are trained to zero in on trouble spots and provide relief while trying to get to the root cause of aches and pains. Holt says you shouldn't hobble around on an injury; seek treatment sooner rather than later.
"North Carolina is a direct access state, which means no referral is needed from a physician for most insurance to cover physical therapy," Holt says.
And he urges everyone to begin every workout thoughtfully and carefully, to keep injuries at bay.
"Prepare your body for what's coming," Holt says.
Belly up to the Barre
Developing long, lean muscles is the goal of a Pure Barre workout. Classes focus on small isometric moves that make big changes in bodies. A barre workout will also include resistance work with light weights and elastic tubes, but the majority of resistance is from the body itself.
It's called a barre workout because a ballet barre is an integral part of the exercises that focus on troublesome spots like arms, abs, thighs and seat, while building a strong core. The technique was developed in 2001 by dancer, choreographer and fitness guru Carrie Rezabek Dorr, and has grown to include 375 franchise locations. The workout is all done to a soundtrack that ebbs and flows with intensity. The 55-minute long classes are an opportunity to pay close attention to the cues, get lost in the music and clear all stray thoughts from the mind. Muscles are fatigued to the point of shaking, and the motto of Pure Barre is LTB – Lift, Tone, Burn. You'll be rewarded with a sash and a photo when you hit 100, 250, 500, 750 or 1000 classes.
Bonus: Buying barre wear for classes can become almost addictive because everything drapes and flows and is insanely comfortable! Spandex is what's for breakfast, lunch and dinner.
Burn Baby, Burn
There's all kinds of buzz about Burn Boot Camp gyms and what they are doing for women interested in becoming and staying fit. At the Burn franchise in the Wakefield Commons Shopping Center, owner Kelly Dunn says there are five tenets to the Burn Boot Camp way – and they begin with mindset.
"To change the body you must first change the mind," Dunn says.
Once the self-confidence kicks in, participants learn about whole food nutrition and are given individualized meal plans. They kick-start their metabolism with burst training – bursts of exercise at high intensity levels. And there is strength training to build muscle mass. Those workouts are done on a floating floor that is easy on the joints in an environment that is based on support and motivation.
"It's you versus you, it is not competitive," Dunn says.
Dunn says her gym is building strength alongside relationships.
"We are strong and we stand together," Dunn says. "You don't pass anybody you don't high five."
No two workouts are ever the same, but one thing you can be sure of every day – the trainer will know your name. It's part of the Burn Boot Camp culture.